---
Das Forum zur Handharmonika - The Forum of the diatonic accordion
---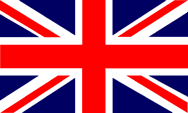 The Glenn Allessi collection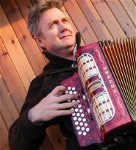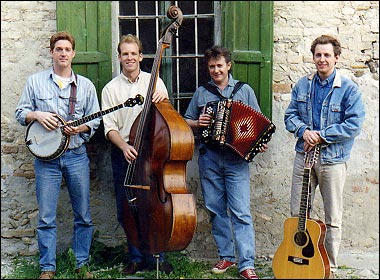 ---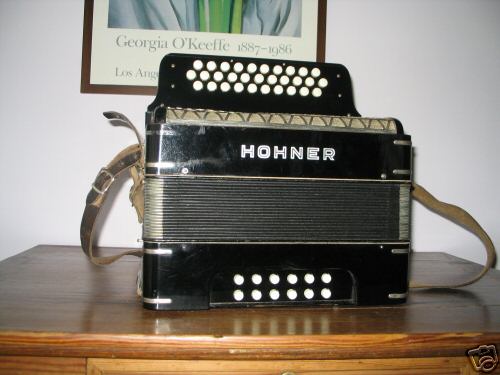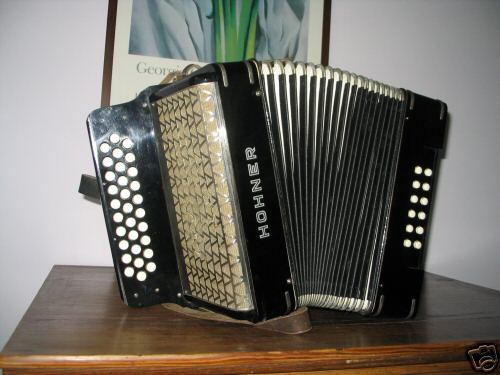 Corona of the thirties
---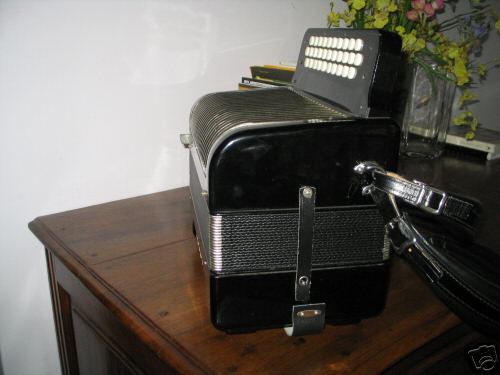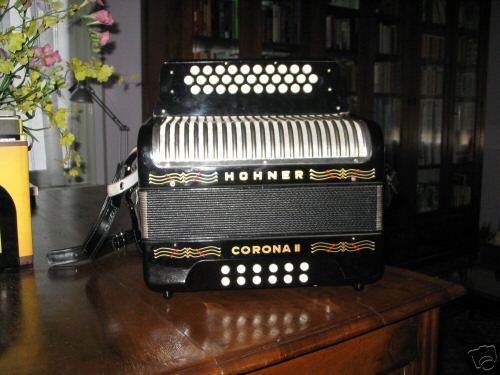 Black vintage (1960´s) Hohner Corona II in GCF, flat grille.
Recently tuned (conjunto style - slightly dry) by a professional tuner
---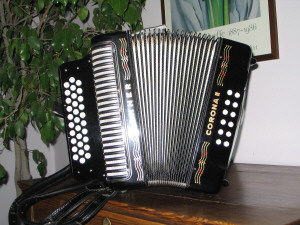 Black (1960's) Hohner Corona II GCF, raised grille, New Old Stock (never played)
---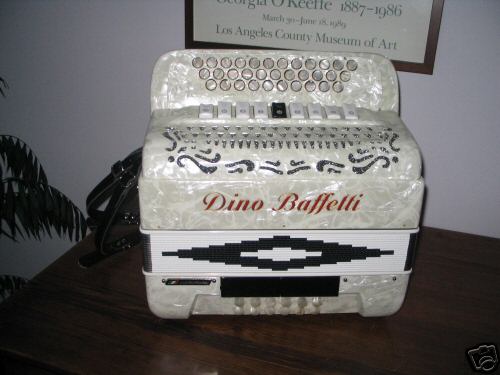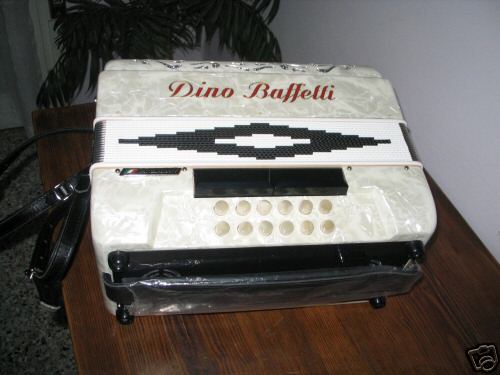 Vienna model by Dino Baffetti of Castelfidardo/Italy
---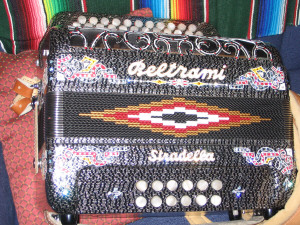 Beltrami "Snake" in GCF (handmade Antonelli reeds) NEW - precision box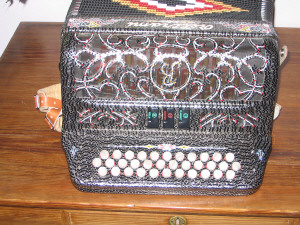 Semi-transparent Grille materiale on the Beltrami (see thru, but protective)
---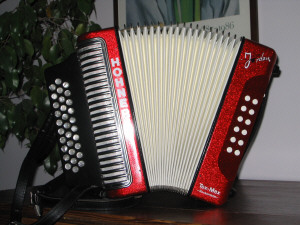 Hohner Rockordeon... (bellows signed by El Parche himself) ( 1990's) jazz tuned GCF
---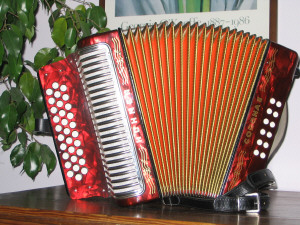 Red Hohner Corona II ADG (1970's) New Old Stock (never played)
---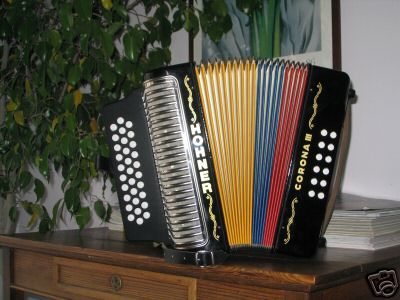 This is a special edition Hohner Corona III in key of GCF, vallenato model: black with Colombian Flag bellows. These bellows are original factory issue, not added on. This is a limited editon model and not easy to find. Its mint condition makes it even more rare. This was made in 1998 in Germany.
---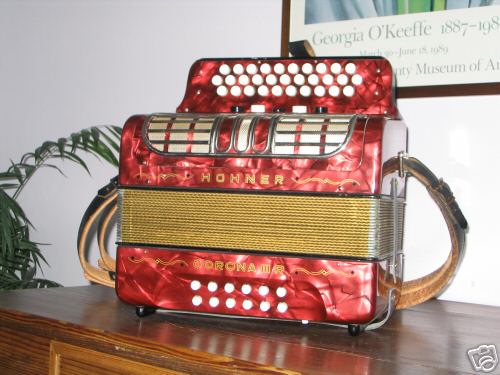 Red Hohner Corona IIIR - 3 reeds per note and 5 registers. Excellent condition and is from the 1960's. This accordion is in the key of ADG... very rare for this model, and perfect for Vallenato, French Canadian, English Folk, or even Norteno for playing along with Los Tigres. Especially great sounding on Cumbias. This German made accordion is not equipped with the standard three accidental notes and continues on the major scale on each row, but can be easily adapted.
---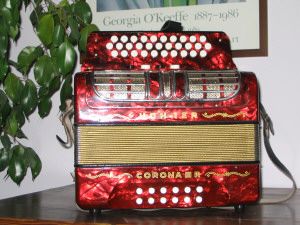 Red Hohner Corona IIIR BbEbAb (1970's) mint condition
---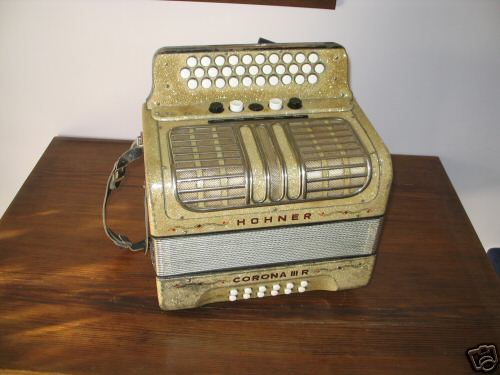 Corona III R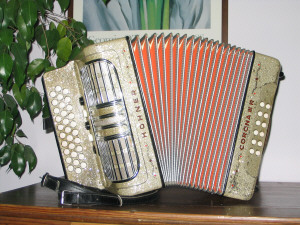 Metallic Hohner Corona IIIR EAD ( 1960's )
---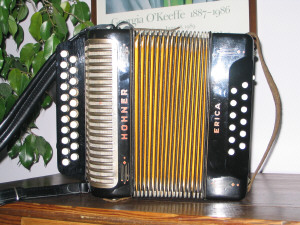 Black Hohner Erica GC ( 1950's/60's ) with wooden keyboard
---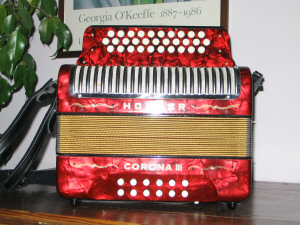 Red Hohner Corona III ( 1950's ) GCF no registers.. like new
---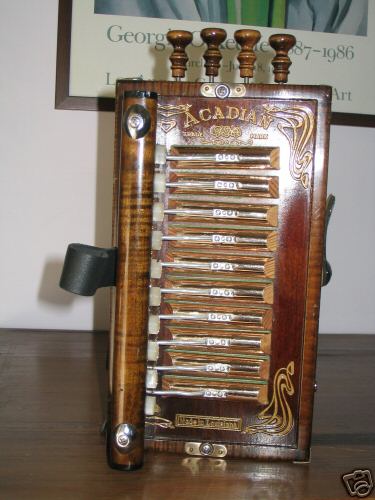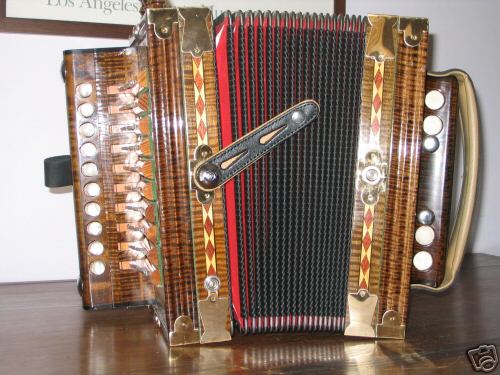 Acadian, made in Louisiana
---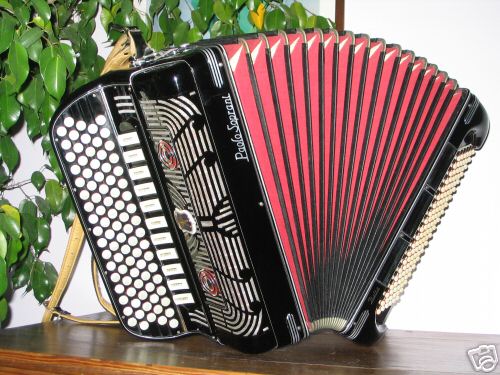 Paolo Soprani chromatic accordion
---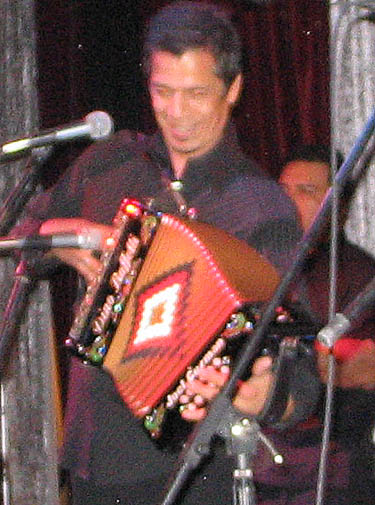 Joel Guzman 31. 12. 05 Tuscon Arizona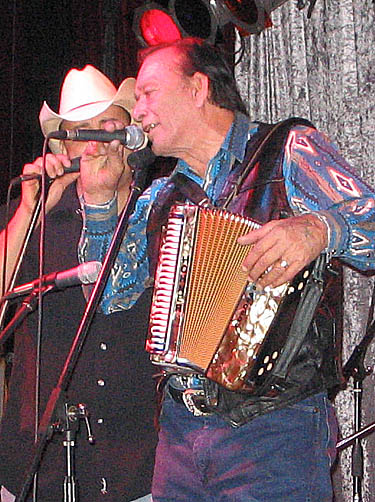 Flaco Jimenez 31. 12. 05 Tuscon Arizona
---