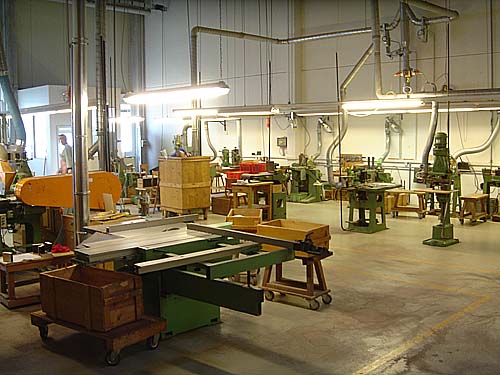 The wood workshop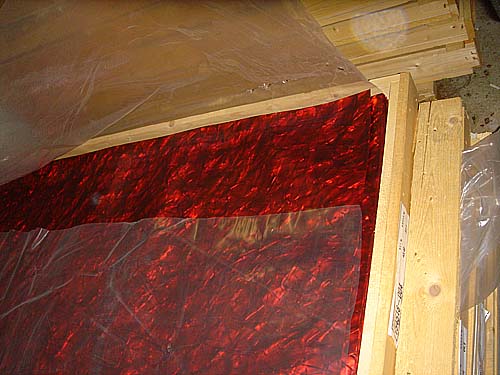 Celluloid is kept for savety reasons in a separate warehouse, because it can be self combustible.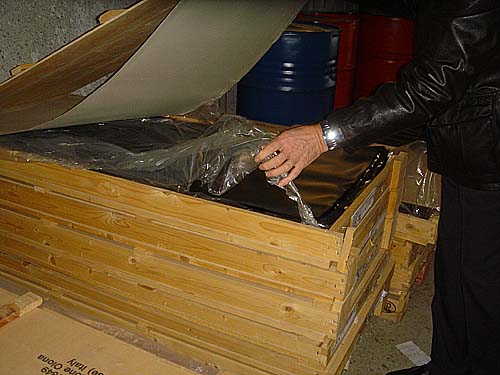 Celluloid boxes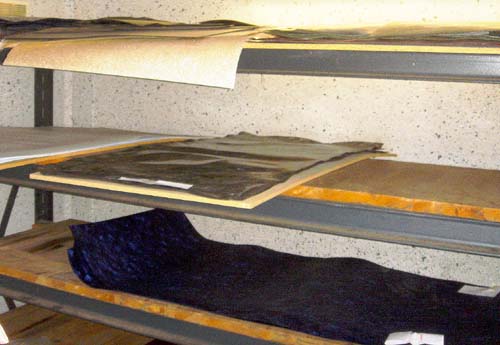 Different kinds of celluloid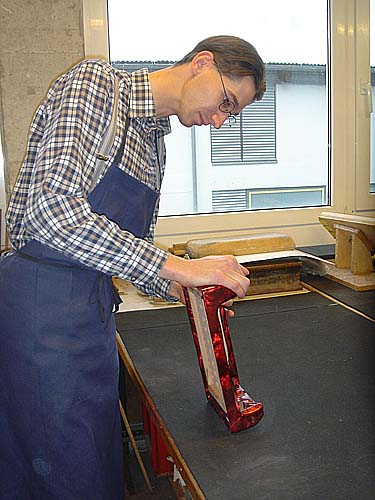 In a special process the celluloid is softened and laid over the wood by hand.
It is folded over the edges.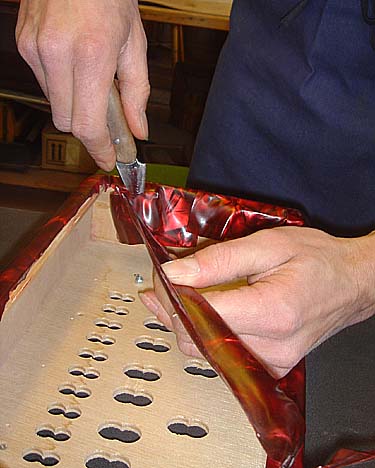 Markus Faitsch then cuts the surplus celluloid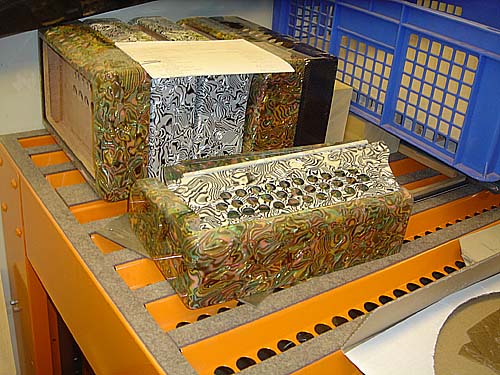 Different celluloids for the Corona classic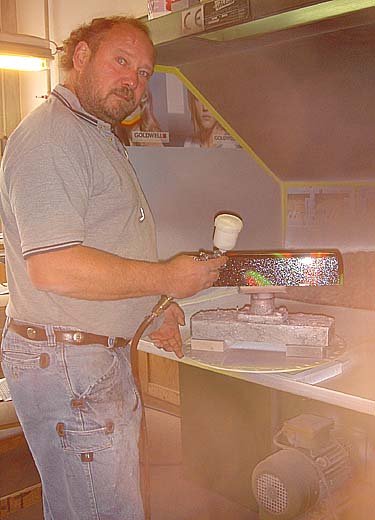 Thomas Meier does the special effects like the cyan to purple Corona, at this moment he was working on a fun line instrument.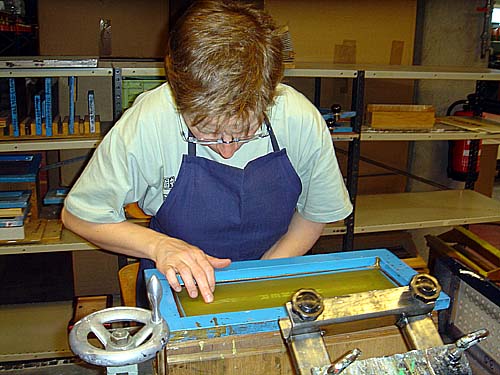 Petra Zellmer does the silk screening of the Hohner name.