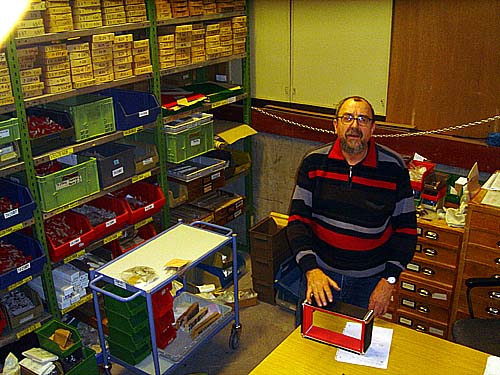 Klaus Steuer reigns over a few millions of spare parts.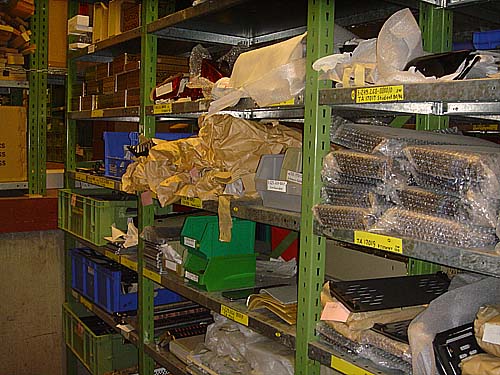 The spare part departement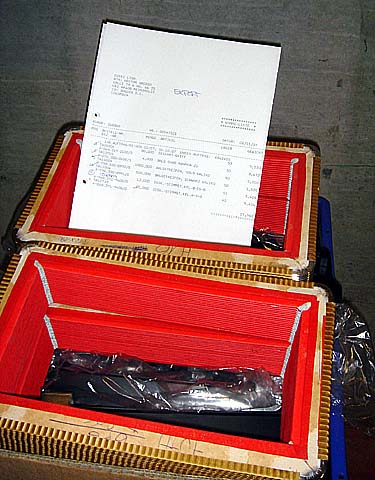 Spare parts awaiting shipment to Colombia.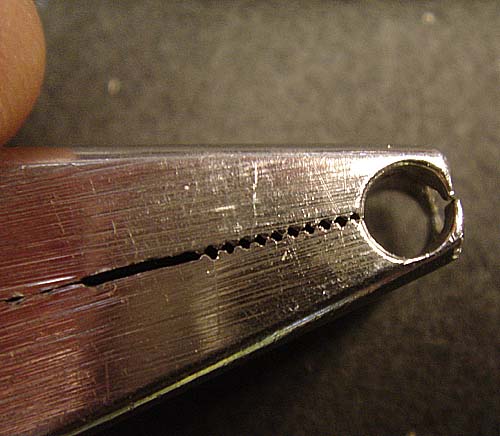 This is the tool for pulling bellow's nails, you can order it from the Hohner spare parts department.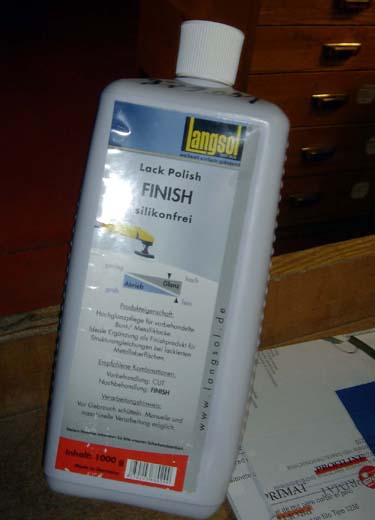 To shine up the instruments, the Hohner workers use this polish.
---
Whereas instruments can only be ordered via your local distributor, spare parts can be ordered from all over the world directly from the factory in Germany. Nearly every part that has been built into a Hohner accordion is still available.
Use this eMail:
bhuber(at)hohner.de
For your convinience I scanned the 2007 catologue.
By the way, the catalogue has been translated by harmonica player Steve Baker - stevebaker.de
Link to Service department information: http://www.hohner.eu/index.php?704 http://www.hohner.eu/index.php?705