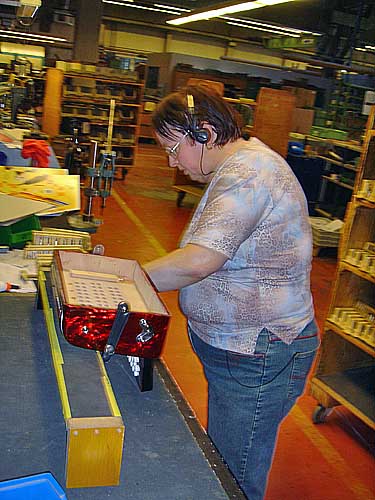 Most of you probably know Waltraud Bauer from my last visit to Hohner - some wanted to know what she is listening to: It is German pop music.
---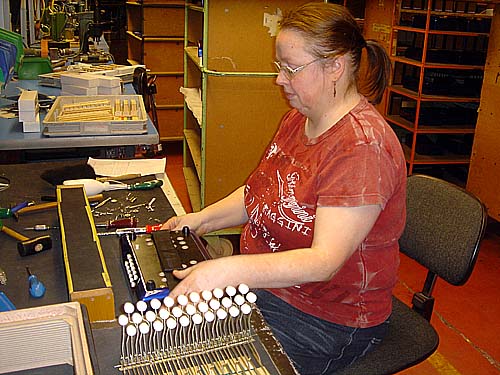 This time we get a chance watching her assembling a candy blue Corona II classic. Only 100 altogether of these candy red, candy blue and cyan to purple instruments are made.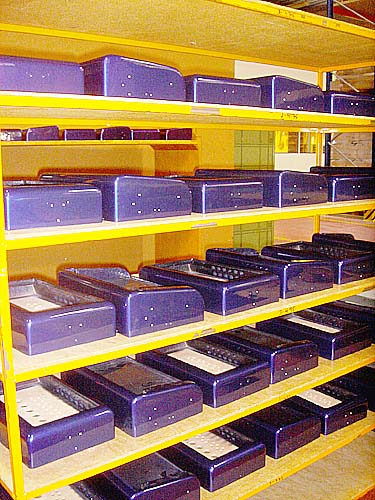 Parts waiting for assemblance. 100 candy blue, candy red & cyan to purple in all are made.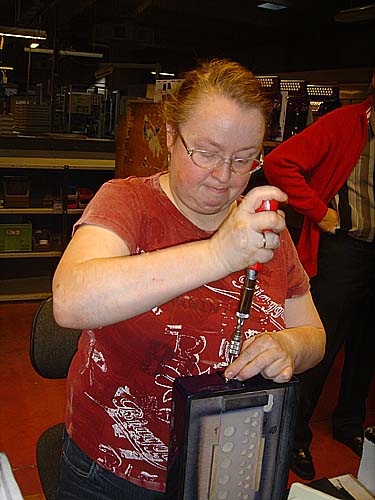 Attaching the bellow locks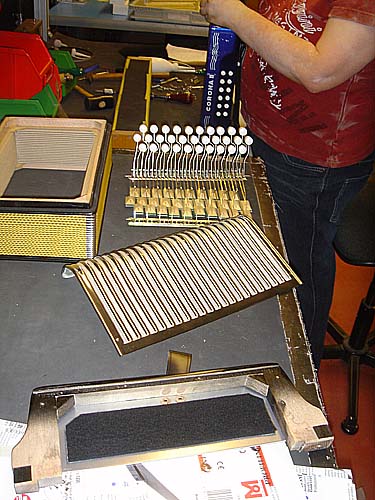 Keyboard, grill, bellow, machinery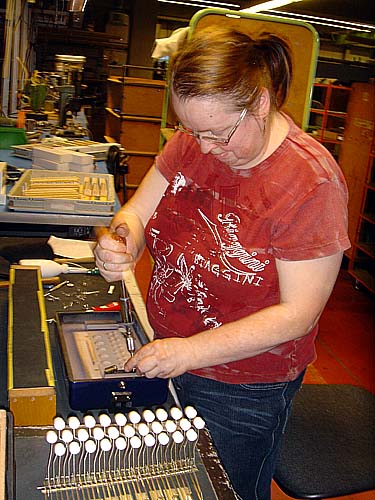 Attaching the brackets for the reed blocks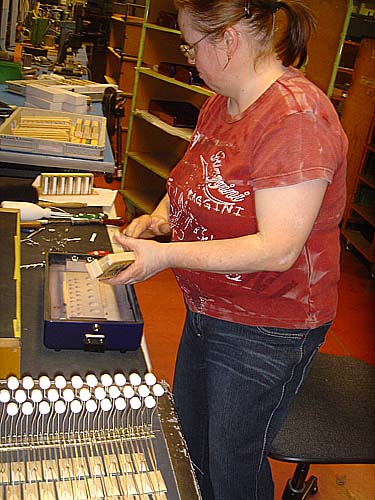 Next the bass reed blocks get into the box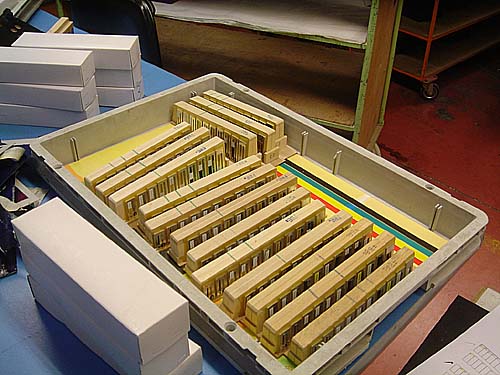 FBbEb reed blocks ready to be installed
The bass reed blocks get screwed in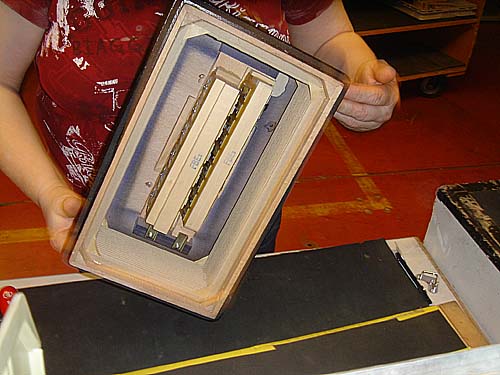 The bass reed blocks are in place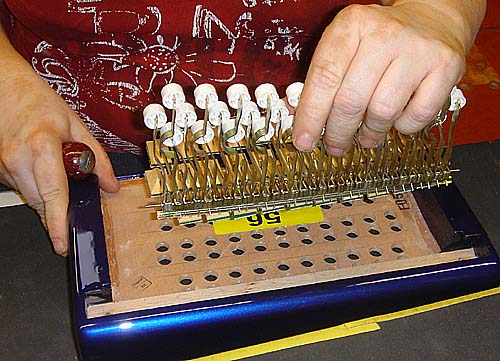 Attaching the machinery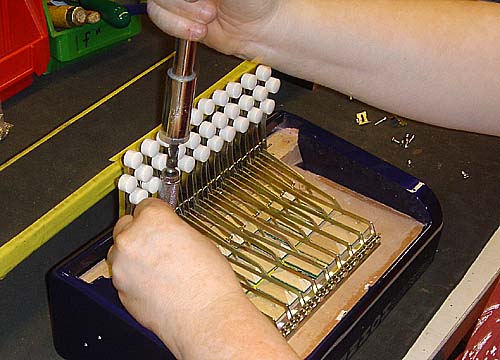 Screwing it into place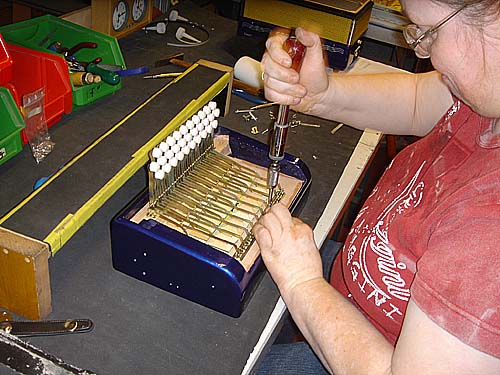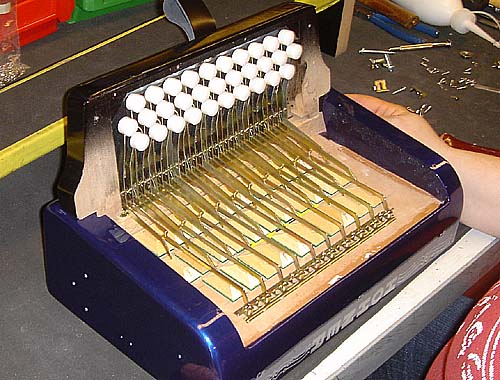 Next the wooden keyboard gets attached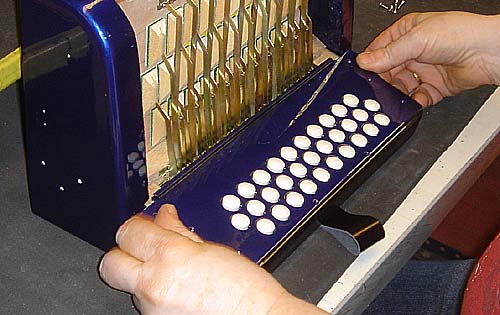 The keyboard gets covered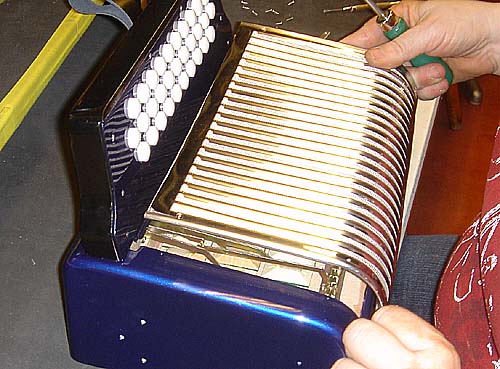 The grill gets attached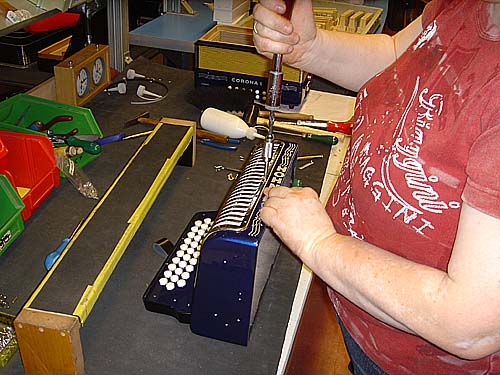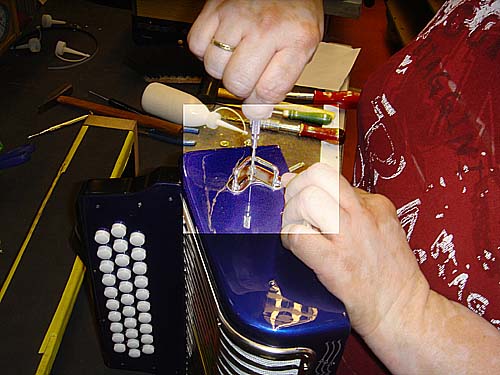 Attaching the strap holder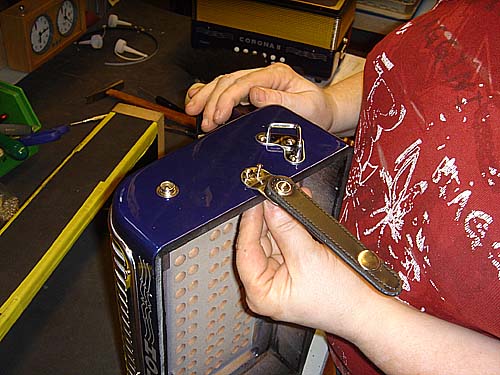 Bellow strap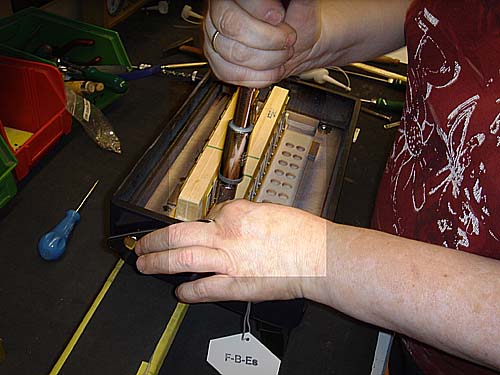 The FBbEb reeds of the treble side are put into place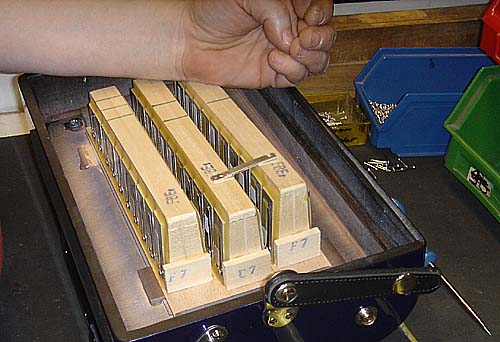 The distance holders are screwed on top of the reed blocks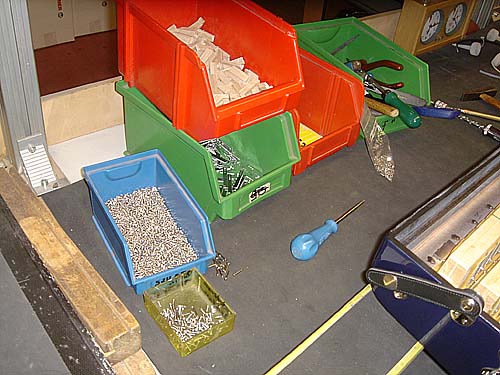 Miscellanous screws & parts
The box is ready to be closed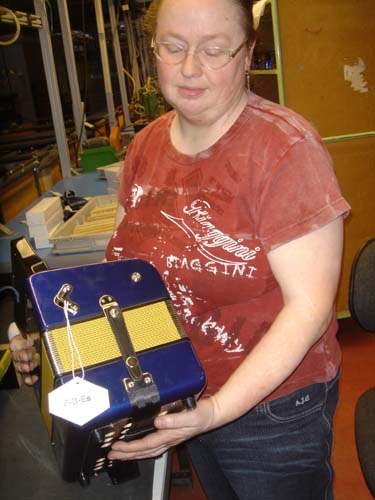 Ready for tuning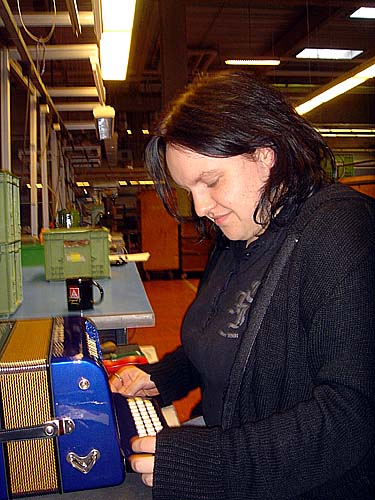 Waltraud's daughter is working at Hohner, too.