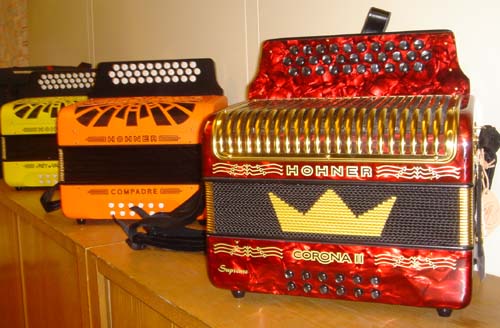 The three new models, all created within the last year:
El Rey del Vallenato, Compadre & Corona Supreme.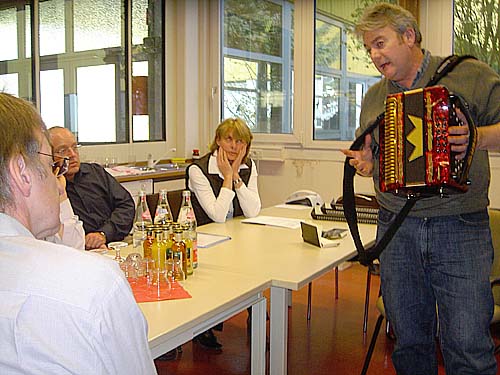 Glenn Allessi giving his comments on the Corona Supreme. Background: Thomas Trapp and Natalia Erik, constructors of all recent new
accordion models.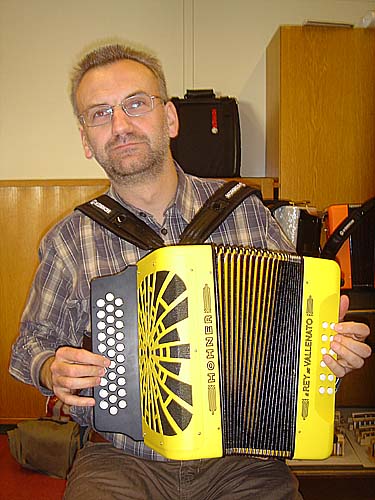 Ekkehart Stetter, head of the tuning department, playing a polka on the vallenato model.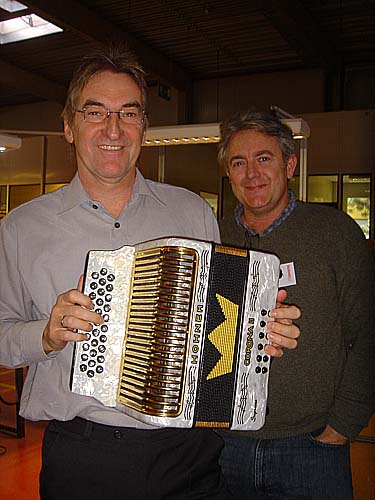 Hohner product manager Horst Fausel & Glenn Allessi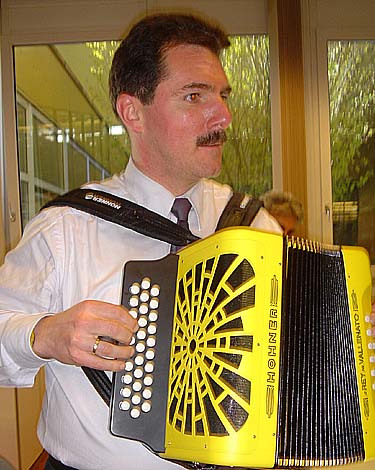 R&D manager Matthias Keller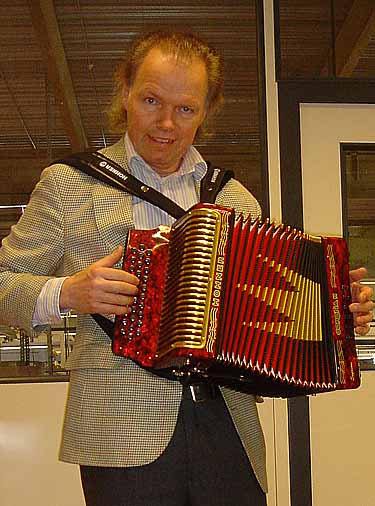 The Corona Supreme in FBbEb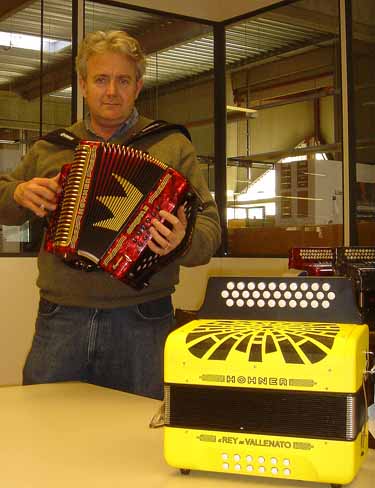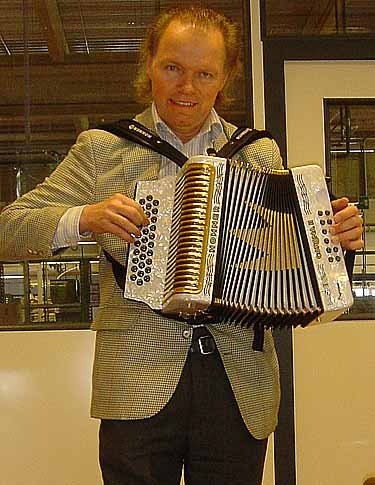 The prototype of the pearl white instrument had chrome parts, but by now all three models: black, red & white, have gold parts. Only 150 will be made.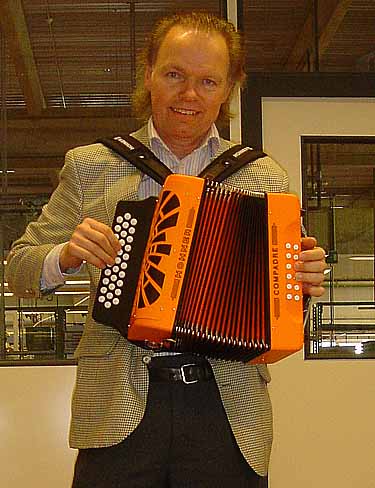 The compadre, your buddy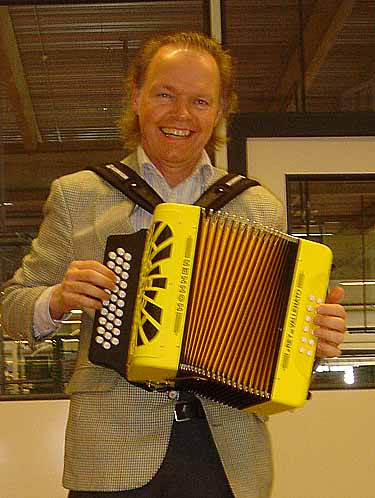 As you can see - we had a lot of fun testing the new instruments .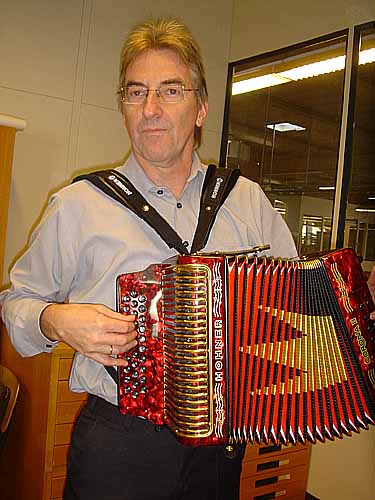 The man in charge of the development process: product manager Horst Fausel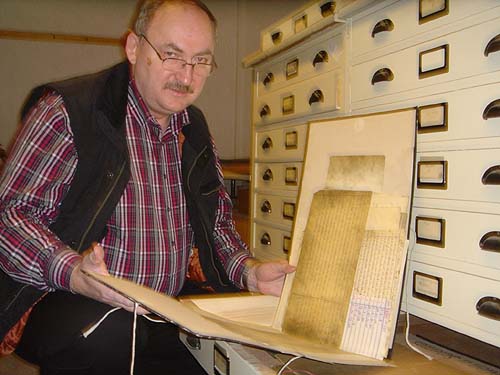 In search of the inventor of the Corona: Peter Thümmel goes through the archives for the unknown genius, which designed one of the best sounding instruments of the world.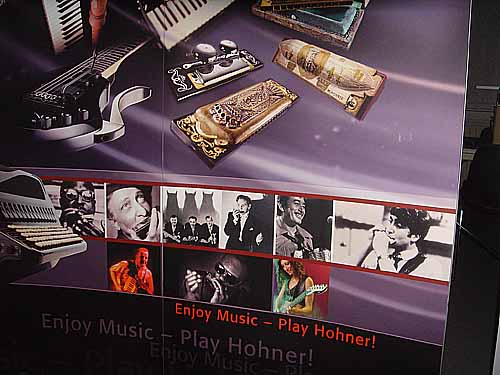 Hohner poster in the entrance of the factory. Flaco Jimenez is flanked by Larry Adler & John Lennon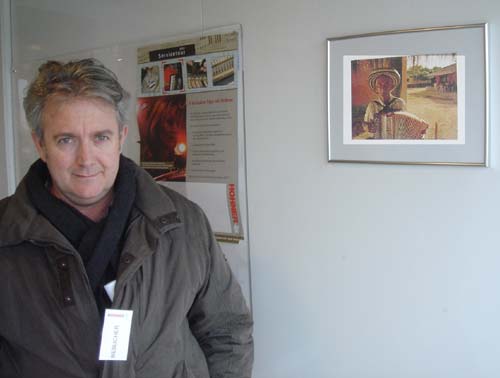 At the entrance of Hohner: Glenn Allessi, on the wall: Pacho Rada.